Russian Jazz World is a non-government public initiative with a goal to represent on the international level the jazz scene in Russia, and the Russian jazz artists who reside in Russia or in other countries, as a living and lively community of jazz schools, clubs, festivals, promoters, researchers, broadcasters, journalists and, most significantly, hundreds of jazz musicians. LEARN MORE!
Since 2016, we represent Russia's jazz scene at jazzahead! as the country's national umbrella stand. The list of Russian jazz market's key players represented by Russian Jazz World is on the right (desktop view) or on the bottom of this page (mobile view).
See you at 15th jazzahead! in 2020!
Russian Jazz World co-exhibitors at jazzahead! in 2019:
Jazz Across Borders

—international jazz forum & festival in St. Petersburg, including a professional conference, a showcase program, a club night, a trade fair, and a Gala concert with a star lineup!

Igor Butman Music Group

—Russia's premier jazz conglomerate which includes a record label (

Butman Music Records

,) a festival/concert production company,

Igor Butman Jazz Club

in Moscow, and artists management for musicians associated with the projects led by saxophonist

Igor Butman

, Russia's leading force in jazz music
Esse Jazz Club / Esse Jazz Agency

—Moscow-based conglomerate which includes a spacious jazz club, a rapidly growing artistic agency, and concert/tour production team

Jazz.Ru Magazine

—Russia's only regular jazz publication, based in Moscow

Jazz Research Center

—jazz archive and research program: non-government organization based in Yaroslavl, de facto Russia's jazz museum/research institute

Music design spb

—private music imposrt/export agency in Saint-Petersburg

2019

featured artists

:
– saxophonist, composer, producer, and educator Igor Butman
– St.-Petersburg-based pianist, composer, bandleader, and producer Andrei Kondakov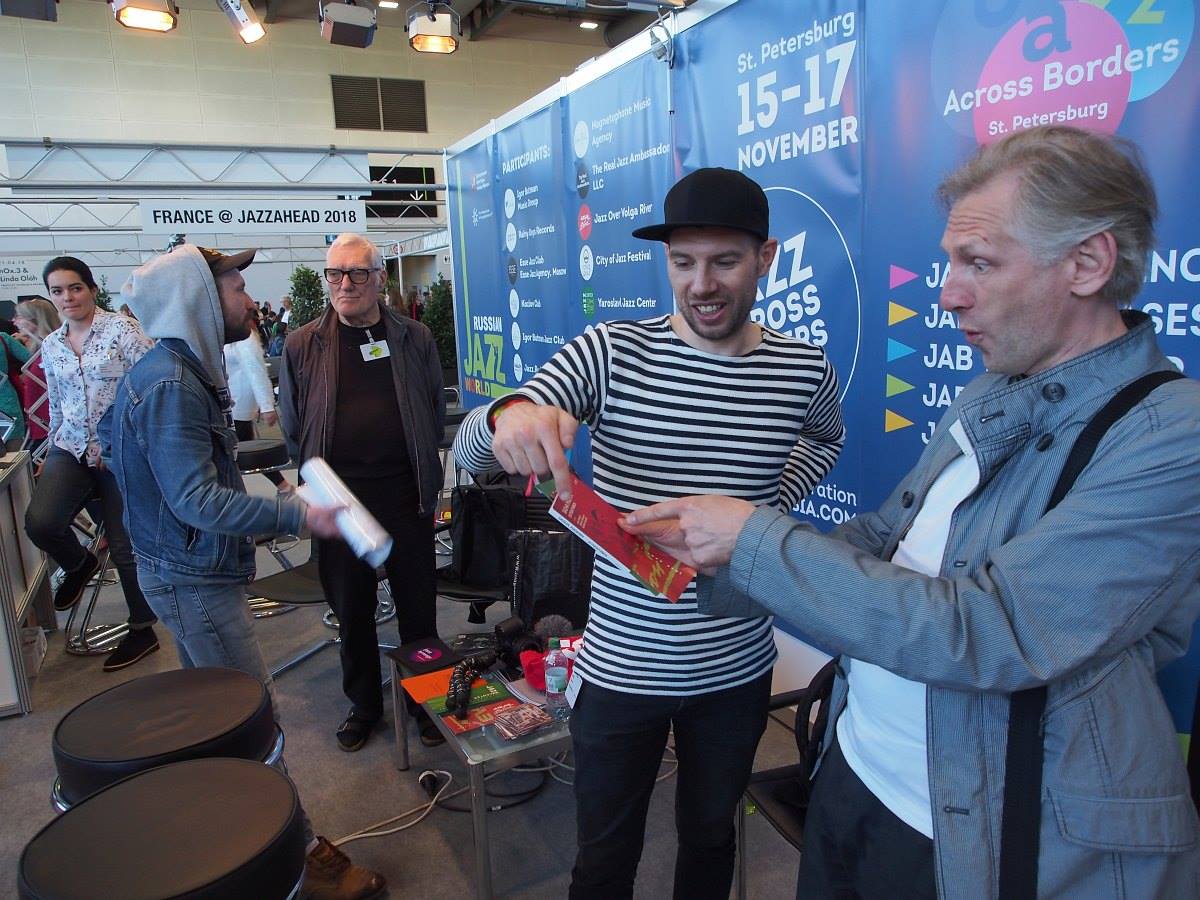 At the Russian Jazz World stand, April, 2018: L-R Evgeny Petrushansky (Rainy Days Records,) Jerry Teekens (Criss Cross Records,) and drummers from Russia (Sasha Mashin) and Estonia (Tanel Ruben) exchange their latest CDs!