Russian Jazz World is a non-government public initiative with a goal to represent on the international level the jazz scene in Russia, and the Russian jazz artists who reside in Russia or in other countries, as a living and lively community of jazz schools, clubs, festivals, promoters, researchers, broadcasters, journalists and, most significantly, hundreds of jazz musicians. LEARN MORE!
Since 2016, we represent Russia's jazz scene at jazzahead! as the country's national umbrella stand. The list of Russian jazz market's key players represented by Russian Jazz World is on the right (desktop view) or on the bottom of this page (mobile view).
See you at 15th jazzahead! in 2020!
Russian Jazz World co-exhibitors at jazzahead! in 2019:
Jazz Across Borders

—international jazz forum & festival in St. Petersburg, including a professional conference, a showcase program, a club night, a trade fair, and a Gala concert with a star lineup!

Igor Butman Music Group

—Russia's premier jazz conglomerate which includes a record label (

Butman Music Records

,) a festival/concert production company,

Igor Butman

If you are currently writing a student paper, then you could be considering using an essay writer. These solutions are becoming more widespread in the world of composing so if you're having a issue with your subject, then you might think about using this service to help out you. These folks can also help you think of an superb essay in addition to find something that is comparable to what it is you are trying to write about, and write my essay you can discover a number of different types of service online so there's absolutely no reason why you need to not get the help you need.

Jazz Club

in Moscow, and artists management for musicians associated with the projects led by saxophonist

Igor Butman

, Russia's leading force in jazz music
Esse Jazz Club / Esse Jazz Agencywrite my essay book or worked as a freelance writer, you know that writing is all about making a relationship. You have to comprehend

Writing assignments can be tricky. When they are handed out in classes that they should be no more than a paragraph or two extended with references to literature, which is usually a lot of the reason why you ask yourself to write them writing help. But when you're asked to write your writing assignments, you may need to stick to a particular and helpful format that gets your point across, or you may have to compose a chunk of a thesis or other material which doesn't support this format. There is a step-by-step guide for creating a successful writing assignment.

the habits of your audience and you need to connect with them. But you are trying to market your self and when you're an author, you also should be sure you're doing your best to remain objective. It's among the most important steps in selling your self. Here are a few tips.

medium;">—Moscow-based conglomerate which includes a spacious jazz club, a rapidly growing artistic agency, and concert/tour production team

Jazz.Ru Magazine

—Russia's only regular jazz publication, based in Moscow

Jazz Research Center

—jazz archive and research program: non-government organization based in Yaroslavl, de facto Russia's jazz museum/research institute

Music design spb

—private music imposrt/export agency in Saint-Petersburg

2019

featured artists

:
– saxophonist, composer, producer, and educator Igor Butman
– St.-Petersburg-based pianist, composer, bandleader, and producer Andrei Kondakov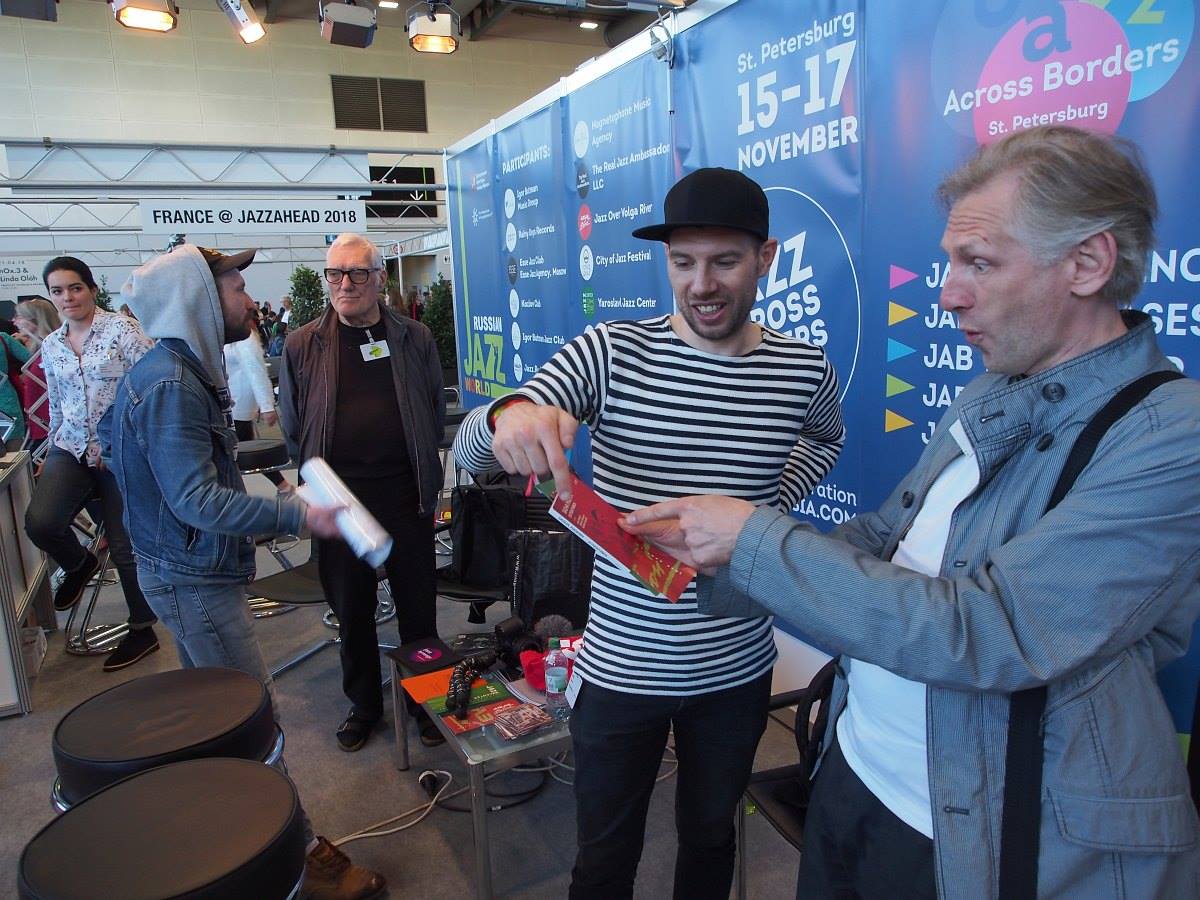 At the Russian Jazz World stand, April, 2018: L-R Evgeny Petrushansky (Rainy Days Records,) Jerry Teekens (Criss Cross Records,) and drummers from Russia (Sasha Mashin) and Estonia (Tanel Ruben) exchange their latest CDs!