Saint Petersburg, the historic Northern capital of Russia and the most popular tourist destination in Europe (according to World Travel Awards), will host international jazz forum & festival Jazz Across Borders for the second time!

In November, 2017, a new European jazz forum & festival was born: a long-awaited event, Jazz Across Borders immediately became a place of jazz power, drawing attention of more than 1,100 jazz industry professionals and jazz community members from all across Russia and 32 other countries!
In 2018, JAB program is expanding to three days of panel discussions, lectures, workshops, clinics, music showcases, concerts, jams, and club performances. Save the dates: November 15-17, 2018!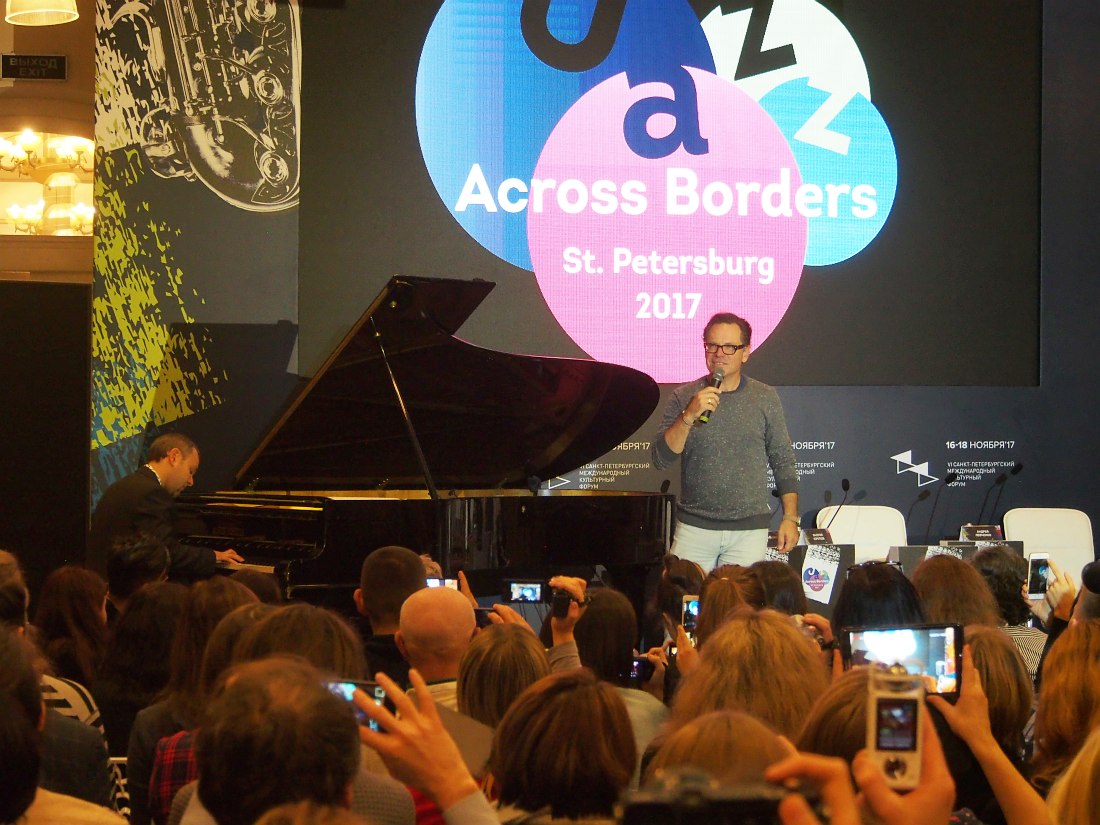 JAB as a professional platform was designed to assemble international and Russian jazz community representatives, and provide artists with a unique opportunity to present their music to the leading professionals of the jazz world.
The JAB program consists of five main elements:
JAB Conference, targeted on jazz industry professionals but open to all participants, where music business pros discuss problems and trends in the industry, development opportunities, and share their experience in promoting international jazz artists in Russia and Russian artists outside the country, organizing tours in Russia, and many other aspects;
JAB Showcases, which give Russian and foreign jazz performers an opportunity to present their music to a wide circle of Russian and foreign music industry professionals (promoters, festivals program directors, club programmers, record label representatives, media members, etc);
JAB Club Night, an evening and late-night music program at St. Petersburg jazz clubs;
JAB Gala, the gala concert featuring Russian and international jazz stars at the Concert Hall in the world famous Mariinsky Theater on November 17, 2018,
JAB Trade Fair, the meeting point for Russian artists and industry representatives, as well as for a number of international exhibitors.
Don't miss your chance to meet the leaders of the international jazz community and learn about the vast Russian market!
Please register as a JAB participant online at jazzrussia.com (website opens on July 1, 2020)
Artists / bands can apply for participation in the showcase program online at jazzrussia.com. Applications open on July 1, 2020!
Jazz Across Borders forum&festival is organized by Igor Butman Music Group in collaboration with St. Petersburg International Cultural Forum.