Billboard award winner and laureate of numerous jazz competitions, Evgeny Lebedev quickly established himself as one of the most promising young pianists on today's jazz scene. Since 2014, Evgeny works as part of the LRK Trio with bassist Anton Revnyuk and drummer Ignat Kravtsov, an artistic union of three versatile musicians from Moscow. Their debut album, Open Strings, featuring saxophonist Andrey Krasilnikov, singer Ksenia Lebedeva, guitarist Alexander Papiy, and a classical string quartet, was released on Butman Music Records in 2015, and was featured in Europe Jazz Media Chart in April, 2015.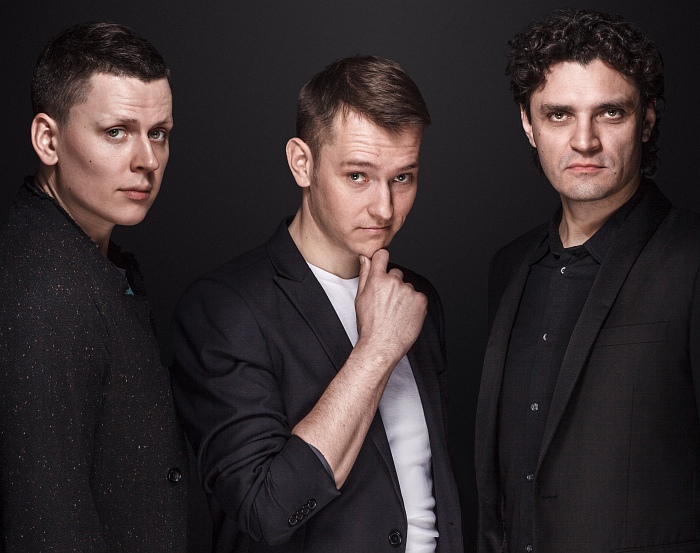 LRK Trio's sophomore release, If You Have A Dream, was released in 2017 on both Butman Music Records (for Russia) and Losen Records (for worldwide distribution.) It was featured in June, 2017 Europe Jazz Media Chart, distinguished as Russia's Jazz Album of the Year by Russian Music Critics Alliance, and collected rave reviews worldwide.
Evgeny Lebedev performed and recorded with luminaries like Jack De Johnette, Marcus Miller, Terri Lyne Carrington, Lenny White, Randy Brecker, David Sanchez, David Fiuczynski, and participated in prestigious festivals, including North Sea Jazz Festival, Lionel Hampton Jazz Festival, Jazz a Juan, Tanglewood Jazz Festival, Montreux Jazz Festival, and more. Evgeny appears on more than 12 CDs and released under his own name four albums, which were highly marked by critics in Japan, USA and Russia. Born in 1984 in Moscow; growing up in Russia, Evgeny's musical background consisted of Russian folk music, which was often played in his household. Inspired by his family, Evgeny took up the accordion at age of 8. Since than, he was performing folk music in various prestigious music festivals and won several accordion contests.
At the age of 15, driving under the influence of jazz music, Evgeny began studying piano and immediately fell in love with it. Between 1999 and 2001 he attended the Moscow College of Arts where he studied with prominent educator Evgeny Grechischev. In 2002, Evgeny entered Gnessins' Russian Academy of Music, where he studied with the internationally acclaimed professor/performer, Igor Bril. In late 2000s, he also attended the Berklee College of Music, and worked on New York jazz scene in early 2010s.
Website: lrmusic.ru | iTunes/Apple Music
VIDEO: If You Have A Dream
Evgeny Lebedev p, Anton Revnyuk bg, Ignat Kravtsov dr / courtesy Butman Music